Equal Pay – An Opportunity to Bash the BBC?
Such is our race to nuclear oblivion, news comes and goes at a rate that is so fast these days it is hard to keep up. Is it just me or does the alleged BBC pay scandal already seem like it was about 10 years ago?
The so called scandal centred around women at the BBC getting paid less than men, with the Beeb taking a good pasting in the press. As you would expect, the stick they received came from media organisations seeking to destroy what crumbs of impartiality are left in the mainstream media.
Gary Lineker, hated by The Express, The Mail and The Sun, copped a lot stick as well. This was with regards to his salary compared to female presenters at the BBC. However, the last time I checked, Line…Aker, as the lovable Mick Channon used to call him, was a freelancer, not a direct employee on an annual or hourly rate.
A freelancer, either by his own doing or through an agent, brokers the best deal he can for presenting. The BBC then decides whether it is worth paying the amount requested or risk losing someone like Lineker to Sky TV or ITV. I am sure you know that as well as I do but this small fact didn't seem to feature in the headlines.
Due to a loony left ideology that saw him feeling sorry dead refugee babies washed up on beaches as well as poking a bit of harmless fun at the wisdom of Brexit, it is hard to see Lineker working for Murdoch. However, I understand that ITV and BT would love to have such an experienced and accomplished presenter in their ranks. If you have ever watched Michael Owen on BT Sport, you will understand why.
The same can be said of Chris Evans. Whether or not you like Chris Evans, he is patently a good enough broadcaster to get huge listening figures on his BBC Radio 2 Breakfast Show. As a consequence of his ability, rather than lose their audience, the BBC have decided to negotiate a cracking deal for a man, who like Lineker, is a freelancer.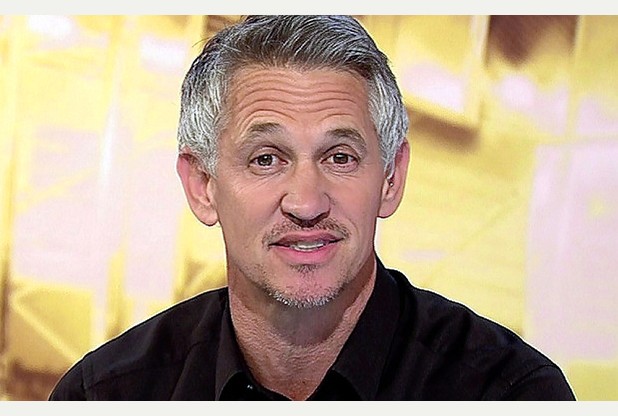 Lineker: Freelance Broadcaster
If the BBC felt they could get someone like Sue Barker in to do a better job of hosting the Radio 2 Breakfast Show, they would do it. However, the public would soon tire of listening to 'Devil Woman'  and 'Daddy's Home' five times a morning and if nothing else, at least Chris Evans has a reasonable taste in music.
If the women broadcasters are unhappy with these deals, I suggest they sell themselves better or get a competent agent to increase their appeal enough to demand a better package. They will get one if the BBC fear losing them to a rival.
Before any ladies steam into me, these presenters are not on 9 to 5 PAYE contracts of employment, so comparing the payments made to, for instance, Dan Walker and his Breakfast TV sidekick, Louise Michin, is pointless.
One of the faults of the BBC is that they get hold of likeable presenters like Dan Walker and proceed to whore them until they are hated. Walker is only a matter of weeks away from presenting the news, sport and weather as well as University Challenge and Question Time whilst auditioning for the post-feminine Dr Who. It is little wonder he gets paid more than Louise Minch, he is doing about 100 hours a week.
The BBC are not perfect, but with so many freelance broadcasters working for them on different packages featuring eclectic commitments, it is difficult calculate in real terms, who is doing better than the other. If Matt Dawson (who is about as funny as a terminal diagnosis) was getting paid more than newsreader, Sophie Rayworth, I would be concerned, but that is clearly not the case.
This, in my opinion, was more about trying to discredit the BBC as an independent institution. A personal theory that was emphasised on Radio 5 by our very own local MP and serial mortgage crook (ALLEGEDLY) Maria Miller. When asked about the scandal, Miller had no constructive comment but plenty of vitriol towards the BBC. There appeared to be no more substance to her ranting than what you would expect from the obligatory mad bloke down at your local pub.
I would like to say that it is because Miller is plain thick. However, the truth of the matter is that huge swathes of this government and the last, are so entrenched in the beds of Rupert Murdoch, they will willingly support his bid to take full control over BSKYB as well as discrediting the BBC, who only have to report a slight economic downturn to be accused of being raging Marxists.
The BBC have, rather clumsily, tried to pacify these Murdoch bedfellows by placing not very good right-wing journalists like Laura Kuenneberg in their ranks. However, these lot in the Tory Party are so well financed by Murdoch they won't and can't give up easily, even if some of them would like to.
The BBC are not perfect and I have no doubt that they have gender pay issues to address, just like any big institution. However, I honestly believe this was a campaign to discredit it and part of a platform that will one day be used to privatise it.
We need to be careful what we wish for because if there came a day when the BBC was sold off to someone like Murdoch, Britain would be a much worse and less impartial place to live in.
Imagine, with our post -Brexit US trade deal in place, eating a chlorine based chicken whilst watching Fox News UK.
Have a good weekend!