Man Combusts After Hearing Dr Who News!
A 52 year old man has spontaneously combusted after learning of the news that the new 'Dr Who' is a woman.
Frank 'Always' Wright, an unemployed Facebook trolling expert, was drinking from his personalised beer tankard in the Jolly Bigot public house in North Kent, when he burst into flames and died instantly in his favourite chair at the corner of the bar.
According to eyewitnesses, Wright was sat at the end of the bar minding everyone else's business, when fellow drinker and long term social inadequate, Micky 'Brexit' Brittan, entered the bar and shouted 'DR WHO…IT'S ONLY A FACKIN' WOMAN!!!"
Wright was heard screaming, "A FACKIN' WOMAN….WHO WILL IT BE NEXT, DIANE FACKIN' ABB…"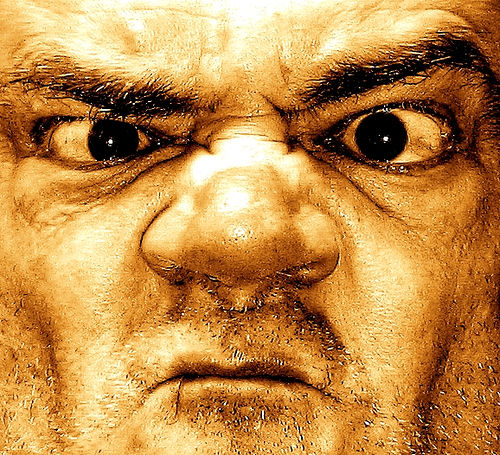 Allwight son: Frank Wright's Facebook Profile Picture
Wright exploded before he could finish his sentence but it is thought he may have been referring to his long term nemesis, Hackney MP, Diane Abbott.
Landlady, Barbara 'Babs' Bracknell, said that this was likely to be the case as Wright was a well known contributor on the Mail Online, with Diane Abbot often the focus of his political expertise.
"Fwank was a weel character" said Babs.
"Ee was old school, always in 'ere putting the world to wites was Fwank, always apologised to his wife after slapping 'er…a weel gentleman."
Several fellow drinkers threw pints of Toby keg bitter at Frank in a bid to put him out, but it was to no avail as he boiled him death in his own blood, with his melting tankard still clasped in his right hand.
An active political campaigner, Frank was chair of his own Facebook group called 'They Come Over 'Ere, Stealing Our Jobs' as well as being a regular contributor to The Daily Express and Daily Mail online comments pages.
However, Wright was not without controversy and was jailed for benefit fraud in 2007 and before his death, he was apparently being investigated for several dubious 'No win, no Fee' claims against Kent Council (stubbed toe-£50k) the NHS (Buttock boil removal-£30k) and Kent Police (Manhandled from Public House – £25k).
The funeral takes place next Thursday at Chatham Crematorium, with serial unelected politician, Nigel Farage, leading the tributes for a man who will long be remembered as someone who steadfastly stood up against PC madness campaigns such as human rights and better health and safety.
The wake is at the Jolly Bigot public house from 5:00 PM with the first mass brawl expected to start around 8:00 PM.