Chesterfield Council Defend Diana Floral Display!
Under fire Chesterfield County Council have defended a floral display on show in the town claiming that even though it is being portrayed as Princess Diana, there is an artistic twist to the tale.
A council spokesman defended the display and told reporters that if critics had done their homework, they would then realise how accurate it was.
"When we decided on the display, our volunteers thought that to add an artistic twist to the display, they would create a picture offering visitors a tantalising vision of what a future daughter of Diana would like if she had embarked on an affair with former Liverpool and Newcastle United striker, Peter Beardsley" said a council spokesman.
It is highly unlikely Beardsley had an affair with Diana but her former butler has claimed it is possible. A picture of the pair features in his new book 'Diana, 20 Years of Cashing In' with Beardsley and Diana looking happy whilst out killing foxes.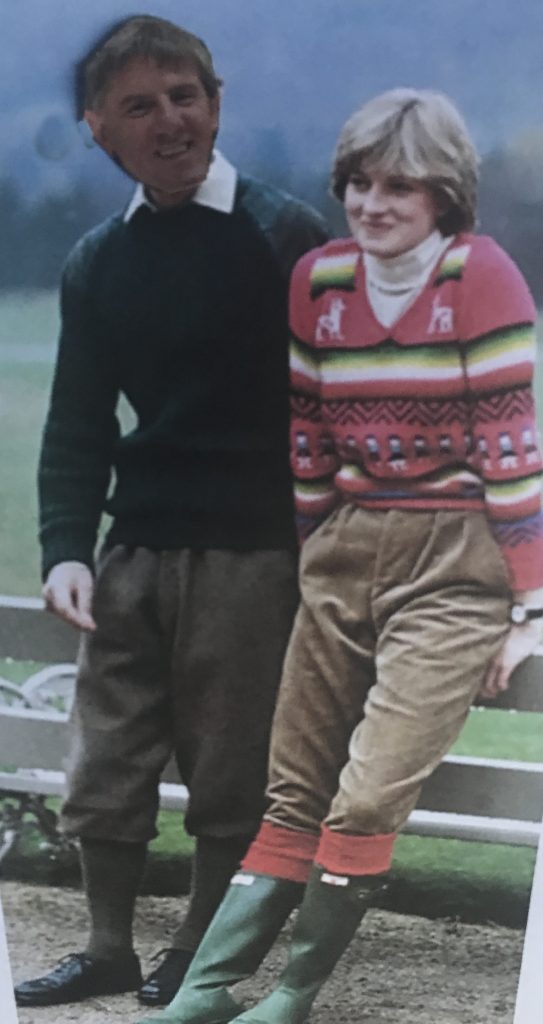 The butler who wants only to be named as Ian Allbookshops, said that he found a picture of the pair (above) after seeing the design of the floral tribute and couldn't help noticing the resemblance with the daughter Diana and Peter never had.
"Diana was very much part of my pension plan…I mean life…none off her secrets were safe with me and I know that she would have wanted this mural depicting what kind of daughter she and Peter could have had….retailing at just £19.99 my book…"
We called Newcastle United to discuss the alleged affair with Beardsley, who is now an ambassador at the club but they hung up, as did Buckingham Palace.
The Diana Beardsley design is on display in Chesterfield until Saturday before being handed to Queen who is expected to laugh for the first time since Diana's death.
*Those wishing to watch a documentary about Diana can do so by pressing the 'On' button on their televisions.