Green Light for Trump to Open Fire on Muslim Restaurant
Home Secretary, Amber Rudd, has allegedly given the green light for Donald Trump to open fire on a Muslim owned restaurant on his state visit next year.
According to sources, the narcissistic nazi will be allowed to use a semi-automatic assault rifle on staff at a yet to be named Southall restaurant. This will be the day before he pretends he wants a favorable post-Brexit trade deal with the UK and shortly before Harry and Meghan announce she is pregnant.
Rudd has been put in an awkward position by Trump demonstrating his love of fascism but knows that deep down, even if it means the Tangerine Fuhrer shitting in Mrs May's handbag, a deal to sell the NHS to an American franchise has to be done.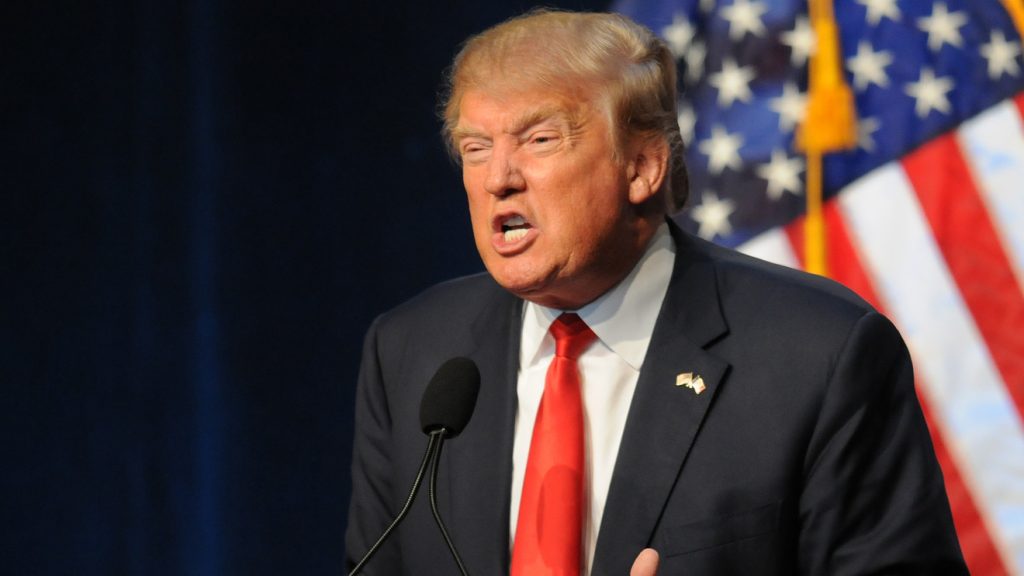 Tangerine Fascist: Trump will be allowed to do what he wants
However, if Trump thinks he is going to have it all his way on his state visit, he will be in for a shock as the UK and David Davis in particular, are like world poker stars when it comes to negotiating.
Only this week they put the EU firmly on the back foot by offering them £50 billion Euros for a post-Brexit trade deal that MP's hope might be nearly half as good as the one we had as members, with Davis insisting that the deal would only work if the UK had no voting rights in the new agreement.
The British government mean business and the release of treasury figures show that they are firmly on the right track to whore themselves to the US and take whatever scraps come our way after Brexit.
These figures include.
-£850 billion: Cost of the banking crisis
-£13 million: Corporation tax lost since 2012
-£50 billion: EU pay off to get an inferior trade arrangement
£0.00: Public Sector Pay Rises since 2010
+ £20 billion: Net income from EU workers in taxes
Trump responded to the news of the details of his visit by tweeting, "Gun violence stops guns violence, it's a fact that white Christian evangelists who use guns are actually Muslims…that's right, MUSLIMS…FACT!"