James Gray the 'Jack-In-The-Box'
When I was at the Spike Island prison in Cork Harbour on Saturday, I was absolutely delighted with the new addition to the bulging useless facts department of my brain.
It came courtesy of 28 year-old Mr James Gray from Manchester, England.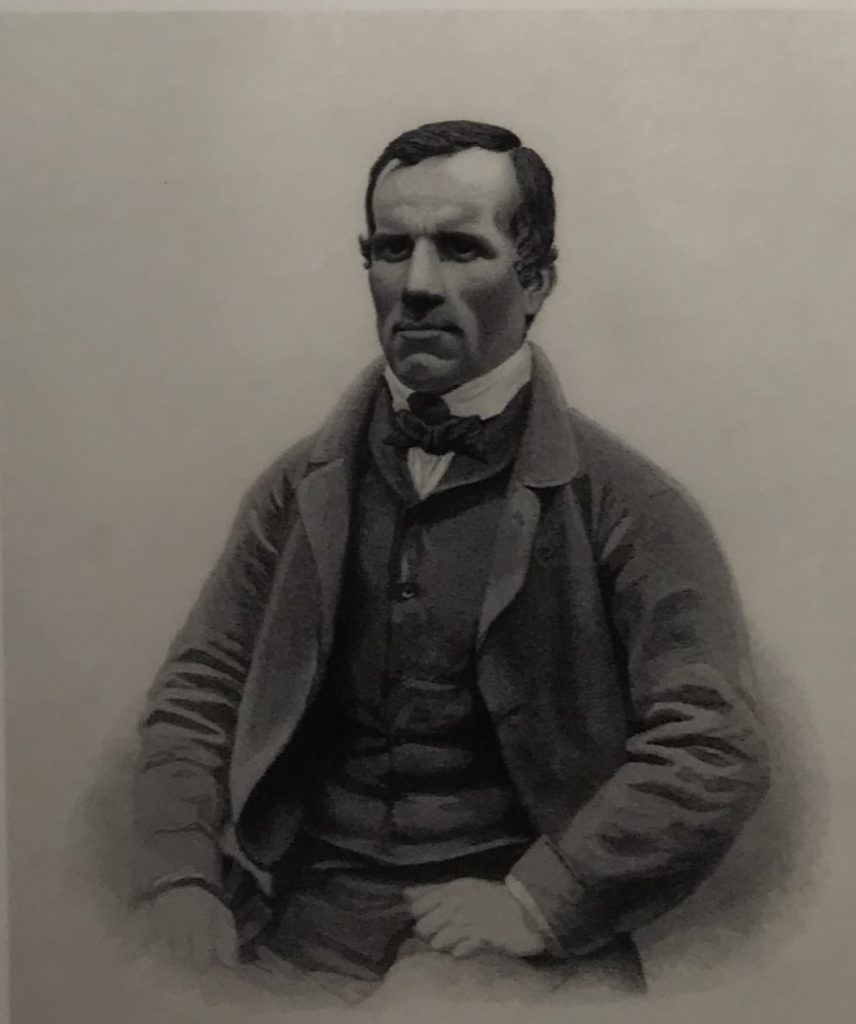 James Gray the Jack-In-The Box
Gray designed a spring loaded box that could be opened from the inside and marked it 'WITH CARE' and 'THIS SIDE UP'.
He would then get inside and ask an accomplice to take him to the sorting office and from there he would be sent to wherever he fancied, generally Cork, Dublin, or Limerick.
Once the boat was well on its way Gray would release himself and rummage through the post, nick all the good stuff and take it back in his box and wait to be picked up by his accomplice at the other end.
I know it's wrong but you have to admire someone who came up with such a cunning plan. He wasn't even a scouser.
Anyway, Gray's luck turned when one of his lodgers saw a reward in a newspaper for some of the world's finest shawls that he recognised had been lying around the house.
Gray was tried and in 1856 he was sentenced to 4 years of penal servitude at the hands of the much feared staff at Spike Island prison where he was dubbed 'Jack-in-the-Box'. It's a grim place now, so Lord knows what it was like then.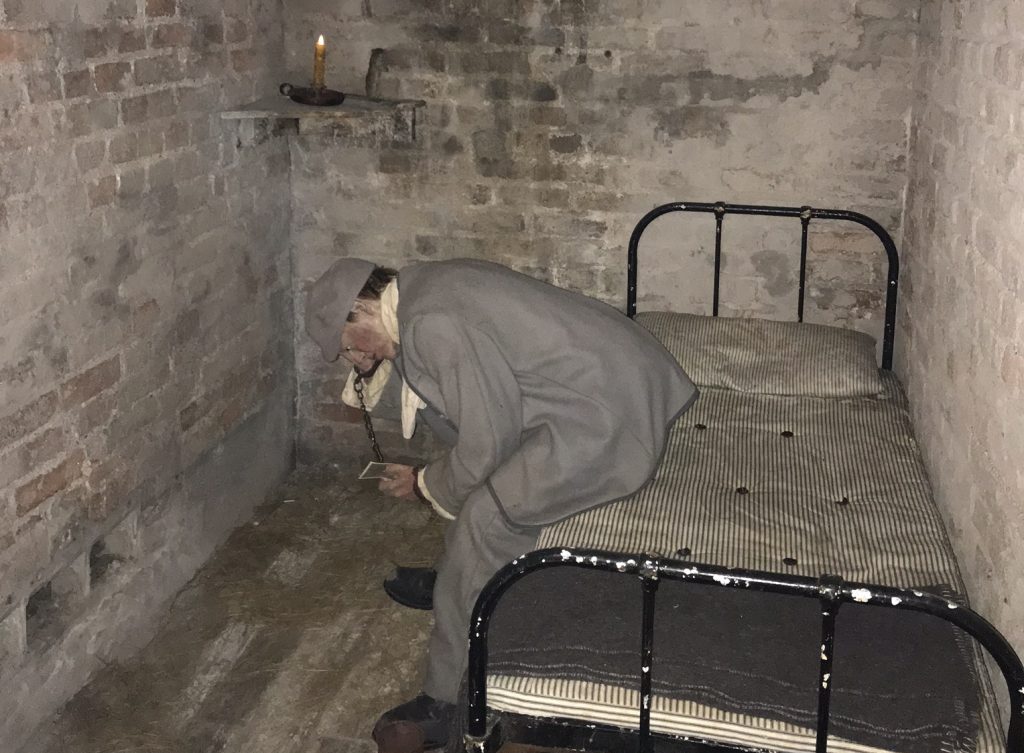 One of the cells James Gray resided in
I tried to search out more information for James Gray on Wikipedia but all it came up with was the name of the Tory MP for North Wiltshire.
This was the first sentence (from The Daily Telegraph) that popped up.
James Gray, a Tory MP who cheated on his wife while she was suffering from cancer, successfully claimed £2,000 for the future redecoration of his "second home". 
What a cunt.