TV – The Chernobyl Mega Tomb
Posted on December 12, 2017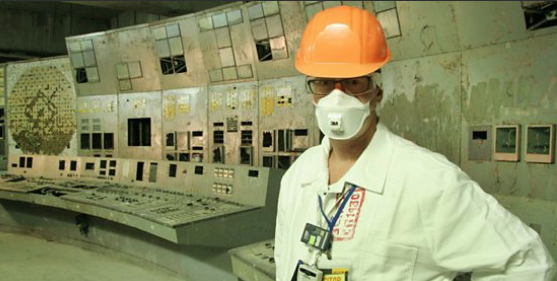 I don't know many younger people who watch TV these days, unless it is sport. They are too busy on iPad's and X Boxes too watch television and I can't say I blame them, as it is mostly a pile of old shite.
I started trying to watch mainstream television last night as it was a rare evening without any other distractions but all I could find was programmes like The One Show where two presenters talk about nothing to their guests and a reporter goes out and investigates a company that offers free double glazing to pensioners only for them to find out they had to pay for it after all.
Scouring through all these various television catch up gadgets, I did manage to find a documentary about Turkey by Simon Reeve, a likable chap, at least until he starts doing the type of annoying and excitable whispering normally associated with a parent telling a child, 'I have got a little present for you'.
Anyway, after that, I found a documentary called 'Inside Chernobyl's Mega Tomb' and it was brilliant. It is a year old but still languishing in the depths of the BBC iPlayer, wistfully hoping someone will watch it rather Mrs Brown's Boys, an alleged comedy where rumour has it, if you are overheard telling a shit joke, you will get a contract to be one of its scriptwriters. 
The situation with Chernobyl was pretty much on a knife edge in recent years as the concrete tomb that had been built around it has been in grave danger of crumbling and allowing another potentially disastrous radioactive leak into the atmosphere.
The concrete tomb was built, heroically, by Soviet soldiers immediately after the explosion in 1986 but was never going to last as it had to be a bodge job. This was because builders could not spend any amount of time in line of the gamma rays; otherwise they would be toast, almost literally.
Enter a team of engineers from across the globe to construct a huge steel dome to avert disaster in what has been a compelling, eighteen year design and build programme that was littered with enough risk to keep a health and safety advisor occupied until retirement.
The programme also focuses on the area around Chernobyl, the environmental impacts of the disaster, and the surprising return of wild animals such as Boar and Lynx.
Anyway, I will allow you to decide whether you want to watch it, as after it is all a matter of taste as to what we watch on the TV when we get the time to bother watching it.
I just found it more interesting than a tall woman called Miranda being clumsy, so I thought it might be worth sharing.
---
No Replies to "TV - The Chernobyl Mega Tomb"
---