How to Choose a Good Wine!
I was in Tesco at lunchtime today when a lady of about seventy approached me in the alcohol aisle (my favourite place) and asked if I could help her find a good red wine.
I decided that I would take this request as me looking sophisticated rather than like an alcoholic and proceeded to ask her what her preferred price range was.
"Oooh, I don't know, six or seven pounds, I suppose", she said.
With that in mind, my job was simplified and I took her to the Barefoot range, suggesting that the Barefoot Merlot was as good as any wine I had tasted at that price (£6.50).
She asked me where I had learnt to wine taste and I told her that I hadn't but there was a simple rule that can be used with supermarket wine. That rule is, generally, you get what you pay for.
"It goes like this" I explained as I walked along pointing at the prices.
£3: Nausea, headache, flu like symptoms.
£3 – £5: A gamble risking all of the above.
£5 – £7: Should be alright.
£7 – £10: Expect something nice.
£10: It better be good but unless you are Jean-Charles Boisset, you probably won't know if it is better than the seven to ten pounds rage.
Of course, it is all down to the individual and it is also easy to be put off by the labelling, which I must admit, happens to me. JP Chenet for instance, looks awful and probably tastes it as well. A cheapskate neighbour gave me a bottle of it for my birthday once and I almost got a migraine just looking at the bottle.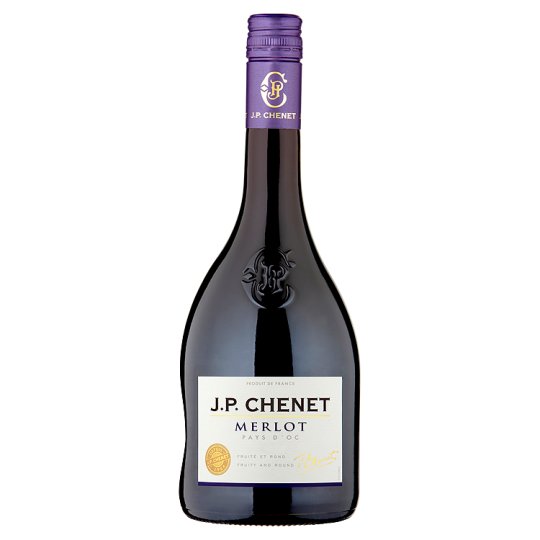 As a matter of interest, I just I looked up JP Chenet on the Tesco website and I had to have a laugh at the contrast in opinions.
Jean: Have been trying to get this wine for a while now but could not find a stockist. I was delighted when I found it on the Tesco website. Whenever we introduced this wine to our family and friends they always commented on how nice it was and have also tried to purchase it. The wine is light, smooth and the best red wine I have tasted. The price at £6.00 a bottle makes it a great purchase.
Beano1946: Typical Low grade Merlot, good enough for Ignorant British consumers, but generally considered undrinkable in France. My partner bought a bottle of this yesterday from our local Tesco Metro for £5.20. Any Aussie or Chilean Merlot is far superior. I recommend You all to avoid this rubbish.
Sorry Jean, but I'm backing Beano1946 on this one, even if he gets confused as to when he should use capital letters. Also Jean, have you ever asked your family in friends if they practice in the dark art of sarcasm?
So anyway, I think the lady took on board the Bob Lethaby guide to wine tasting and will hopefully use it again in the future.
"Enjoy it", I said, when I saw her at the till a few minutes later.
"Oh it's not for me, it's for my internet date. He's cooking for me tonight, so I thought I better get something for him", she said.
"How nice that is, that a 70 year-old woman is still dating", I thought.
Then the evil bastard in me took hold.
"How fucking funny would it be if she had advertised herself as 45 and she was getting a meal cooked by my 49 year-old lodger", I thought.
Have a good evening.