A Bath Spa Weekend
Posted on September 17, 2018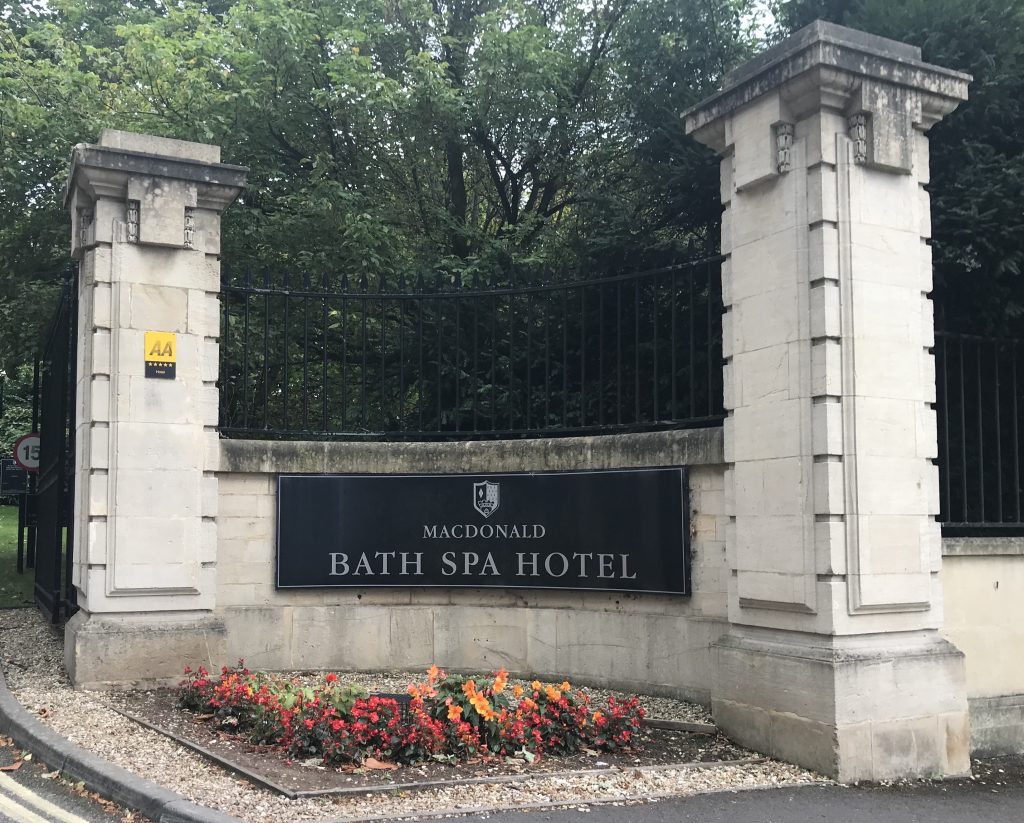 We went to Bath at the weekend for what was regarded as something as a treat. It was at a grand looking place called the Macdonald Hotel and Spa on the edge of the town centre.
I never really know how to do posh hotels in England as they are full of little extras that to me, just seem largely pointless. I put this down to the fact that when I was growing up, posh was a campsite just outside Bracklesham Bay where my dad would hide me up a tree or half suffocate me in a nylon sleeping bag to avoid pay the child's tariff of around £1.00 (About £5.50 in today's money).
For instance, when we got there, there was a chap who wanted to park my car about 50 yards way from the entrance of the hotel. I can park my own car thanks, I learnt to do it years ago (although I am still shit at reverse parking) and I find it a bit demeaning trying to pretend that this bloke was a mere peasant here to carry out the simplest of tasks for his master.
Then, as we checked in, we were informed that our dressing gowns and sauna shoes for the Spa were in the wardrobe in our deluxe room. I soon realised that the code of conduct at this place was to wander around the hotel in a white robe and cotton flip flops, which again, seemed rather odd.
The last time I had felt like this was when a nurse gave me a beaker and a tablet to settle me down just before a general anaesthetic and the subsequent operation that was disturbingly close to my anus.
Anyway, our room was massive with the WC featuring a bath big enough to bathe a whole catholic family from 1930's Limerick. It also had a bidet, a feature I have only previously tried to use just the once, with near cataclysmic results.
The bed was huge as well, in fact everything was, which had me wondering whether it was called MacDonald's because everyone who stayed there was addicted to burgers and fries. Was this a Priory type place where fat fuckers in white gowns received electric shock treatment to convince them not to supersize?
So anyway, we put on our white uniform, left our padded cell…. sorry, room, and went to the spa area which I have to say, was all jolly good fun. There were ice rooms, salt rooms, steam rooms, a sauna, a bubbling swimming pool with a fountain, a normal swimming pool and a jacuzzi. There was also a gymnasium for weird people who prefer walking on a treadmill rather than by the surrounding river and garden areas.
I sat in one room which was apparently an infrared sauna where the heat was around about room temperature. I lasted about 10 minutes and was largely disappointed. Then a chap in the steam told me that my disappointment was possibly because it wasn't working.
Before I got annoyed with the sarcastic bastard, he informed me that he was a member and that unless we were fans of open wallet surgery, we were better off avoiding having a meal at the hotel and going to an Italian restaurant he recommended by the Pulteney Bridge in the town centre.
This proved invaluable advice, as the Italian was delicious and there were great views across the road and onto the River Avon. It wasn't cheap, but it wasn't crazy expensive either. It's called Joya if you are ever in Bath and you fancy a nice meal (for 2) for around £70.00 for starters mains and a bottle of decent wine.
Bath itself is a great City. There are loads of street markets, pubs, shops and street acts going on and there is a real cosmopolitan vibe to the place. I am a big fan of the Georgian Bath Stone architecture that is a major feature in and around the town. I highly recommend it.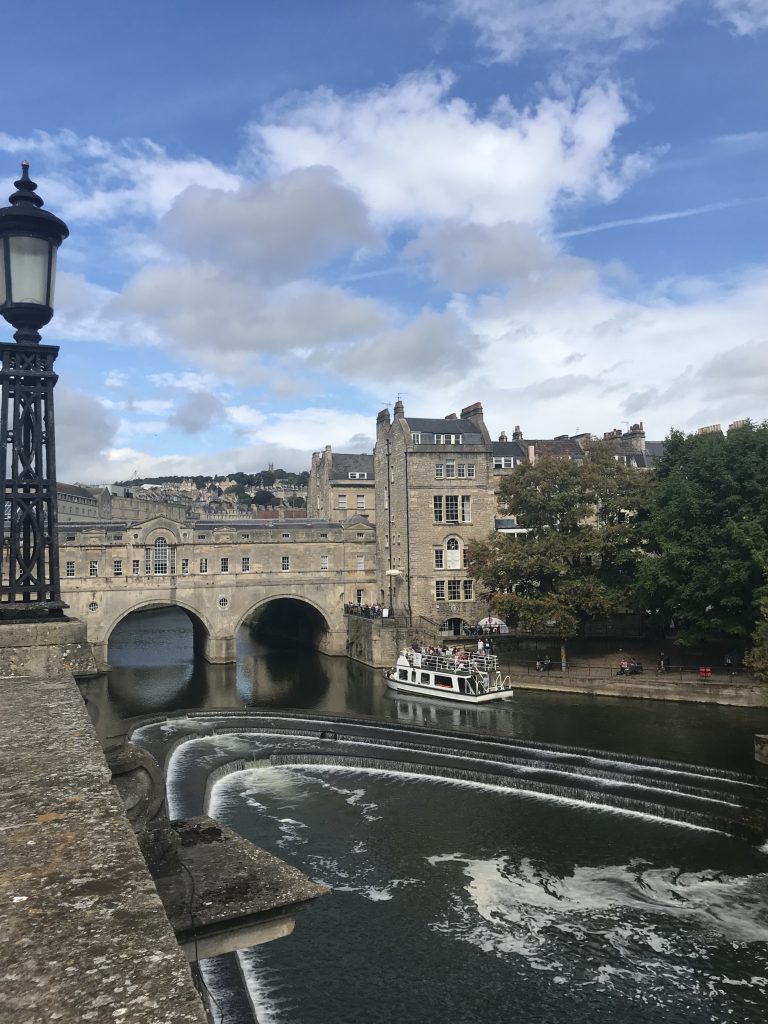 So anyway, after a nice meal we retired back to the hotel bar which was like a little library featuring some piss poor oil paintings of horses. It was quite cosy and with a G&T coming in at an impressive £12.00, I could see my children's inheritance slipping through my fingers.
We got talking to a foreign couple, but I couldn't really understand what they were on about until, with additional concentration on my part, I realised they were Welsh. It turned they had been in town and eaten the 'best steak they had bloody had, you see, does it, was it, you see'.
We left them to it, had a nice sleep in a bed fit for Giant Haystacks and the next thing we knew we were having a cooked breakfast that for such a plush hotel, was a bit bland if I am honest. I could cook a better one myself but to be fair, I am never catering for more than 4 people rather than 200.
We then dressed up as mental patients again and made the most of the spa for a couple of hours before a stroll around town and back to hotel where I got the car all by myself and put our hand luggage in it with my own strong hands.
Bath is a cracking city and the hotel and staff were second to none if you are into being pampered and I have to say, it was all rather nice and dare I say it, healthy feeling, at least when I got used to fact that I wasn't an extra in a modern adaptation of 'One Flew Over the Cuckoo's Nest'.
However, there will always be part of me that would prefer to be sat around a camp fire getting roaring drunk on bottles of cheap plonk whilst listening to a folk group singing songs about ancient battles against repression.
I think it all goes back to my dad sticking me up that tree. That apart, why, when you are are in a beautiful City like Bath, why would you choose to walk on a treadmill instead?
I will never, ever, understand the logic behind that.
---
No Replies to "A Bath Spa Weekend"
---