When Boris and Alistair Visited The Oval!
Posted on September 10, 2018
On Saturday afternoon the big TV screen at The Oval Cricket Ground scanned the ground as India and England battled out the 5th Test. It then locked onto former London Mayor, wannabe PM and all-round fat pig, Boris Johnson.
For a moment, I wondered what would happen. Would he receive a few cheers, or would he be greeted with an uncomfortable silence, a reflection of how decent folk are seeing through his buffoonery and realising he is in fact, a vile piece of work?
Then it happened. The boos rang around the grand old Kennington Oval as London's cricket fans let Johnson know exactly what they thought of him.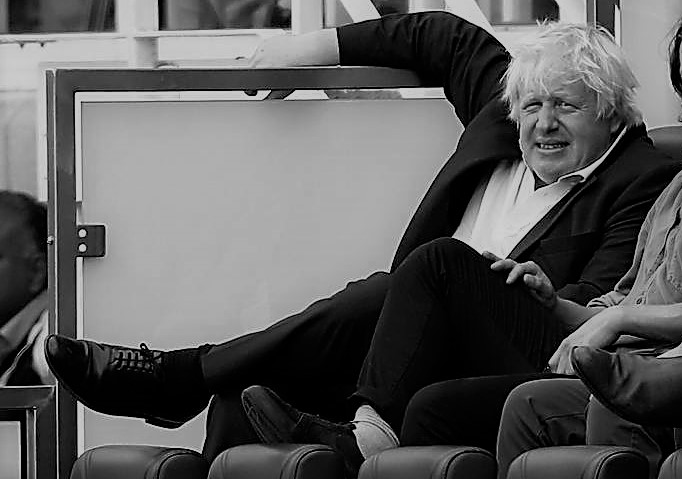 Initially I thought it was quite a surreal moment but then I remembered that even though many England Cricket fans in London may be Conservative by nature, they are decent, multicultural, and happy with London being a key player in the EU, not a place for Johnson and his Trump like rhetoric as he prepares for his last deceitful attempt at becoming Prime Minister.
Once again, Johnson has been at his ugliest this weekend, adding vitriol to his back catalogue that includes inciting racism, lying to colleagues, cheating on his wives and partners, advocating the beating up of his critics in the media, and stabbing his oldest friends in the back for his own gain.
For some time, he conned people with his well-managed buffoonery and calculated eccentric, scruffy dress code, but now people are waking up, smelling the coffee and turning on a man whose attributes are only fit for a nasty, greedy bastard, with his nose in the trough.
Fast forward to early this afternoon at The Oval. A clumsy overthrow flew to the boundary, allowing Alistair Cook, in his last game for England, to complete a wonderful century.
Once again, the TV camera scanned the ground as every England and India cricket supporter crammed into The Oval stood together and applauded, cheered, applauded some more and cheered some more, giving a fine young man a fitting reception he will never forget.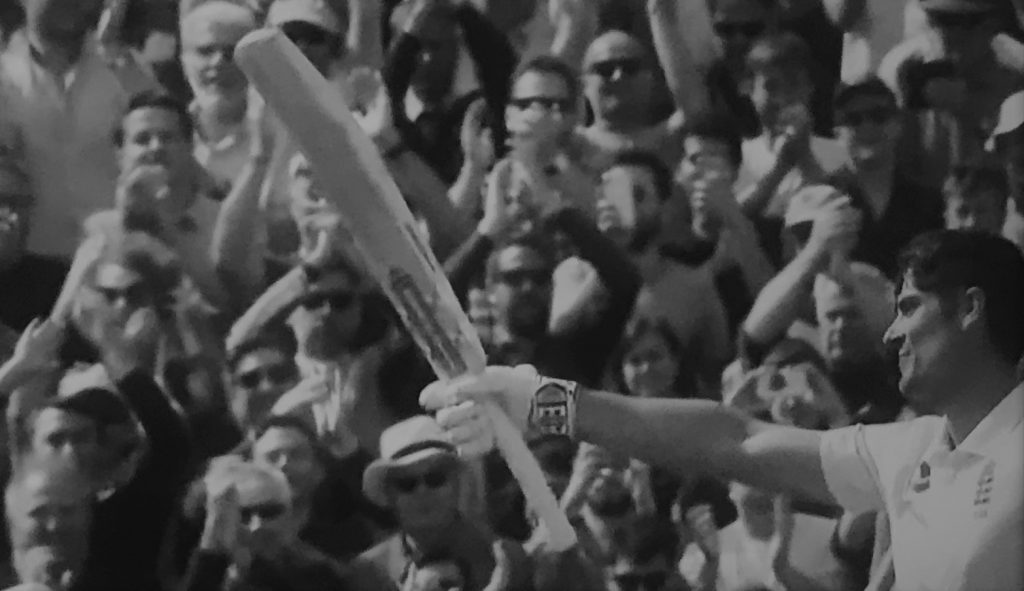 As the tears welled up in Cook's eyes, as is so often the case in my latter years, my bottom lip wobbled with emotion.
Cook's virtue as the best opening batsman in English Test history has always been mental strength above talent, so to come up with a century in front of all his friends, family and an expectant crowd a week after he announced he had to retire as 'the tank is empty' was an amazing and emotional achievement.
I know my moral story link between Boris Johnson and Alistair Cook may be tenuous one, but for me, it was a fitting tale of two people in one arena.
On Saturday, it was Johnson, the cheat, the bully and the fraud, who will happily appeal to racists and ruin the lives of others, including his own family, in his merciless pursuit of power.
Then, today, it was the turn of Alistair Cook. A team player, always polite, always determined, always humble and never tempted to rise to the bait dangled by vile Twitter attention seekers such as the perennially detestable phone hacker and Trump sycophant, Piers Morgan.
Alistair Cook's tank is empty, it has been emptied for a while, but today, in glorious September sunshine at the end of a wonderful hot summer, he found a way of running on fumes to leave the stage after scoring 147, giving the crowd another opportunity to offer the most emotional and charming send offs.
Well done Alistair Cook, well done The Oval, you have done yourself proud.
Oh, and Fuck Off Boris Johnson.
---
No Replies to "When Boris and Alistair Visited The Oval!"
---