It's Lucky We Have Clever People Driving the Brexit Bus!
Posted on November 14, 2018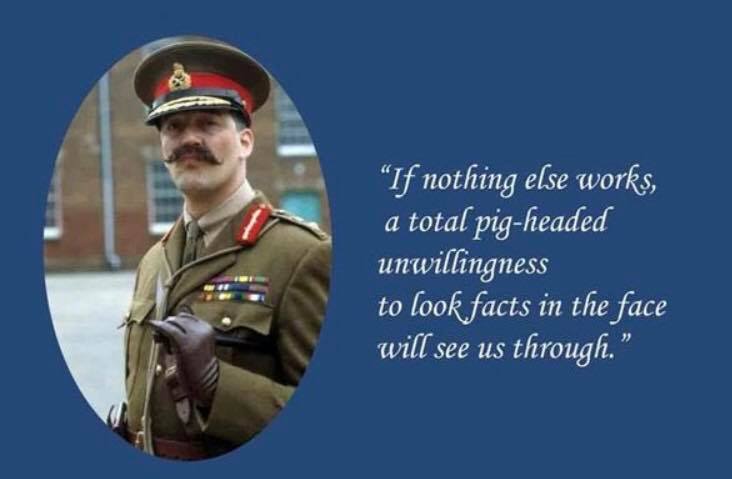 If you are one of the people who still thinks that Brexit hasn't descended into utter madness, I cordially invite you to read the following statements by key figures in the process that has divided a nation.
Karen Bradley – Secretary of State for Northern Ireland
"I freely admit that when I started this job, I didn't understand some of the deep-seated and deep-rooted issues that there are in Northern Ireland. I didn't understand things like when elections are fought, for example, in Northern Ireland – people who are nationalists don't vote for unionist parties and vice versa."
I only went to the Hurst State Secondary School but even I know that nationalists don't tend to vote for unionists. However, the secretary of state for Northern Ireland doesn't, and to make her stupidity even more mind blowing, she doesn't even try to cover it up.
However, someone needs to have a quiet word in her ear before she claims the Rev. Ian Paisley was, in fact, the Pope and it all kicks off again in Derry and Belfast.
It's like she is proud to be a fucking idiot but with every cloud having a silver lining, I quite like Karen, she makes me feel quite intelligent.
Brexit secretary – Dominic Raab
"I hadn't quite understood the full extent of this, but if you look at the UK and look at how we trade in goods, we are particularly reliant on the Dover-Calais crossing."
You're joking aren't you Dom? Reliant on the Dover-Calais crossing to trade in goods? Don't be ridiculous mate, next you will be trying to trick people into thinking Britain is an island.
Boris Johnson – MP and all-round Brexit Bastard
 "For the first time in a thousand years, this place, this parliament, will not have a say over the laws that govern this country. It is a quite incredible state of affairs."
Hang on Boris, hang on. You told us that we didn't have any control over the laws that govern this country, that's why we had to believe the red bus and all that stuff you told us about.
Now you are telling us that we have had control over all our laws for a thousand years. Come on you little tinker, stop teasing us and tell us what the real deal is. If you carry on like this people will start thinking you are a liar and we won't even get our £350 million a week for the NHS?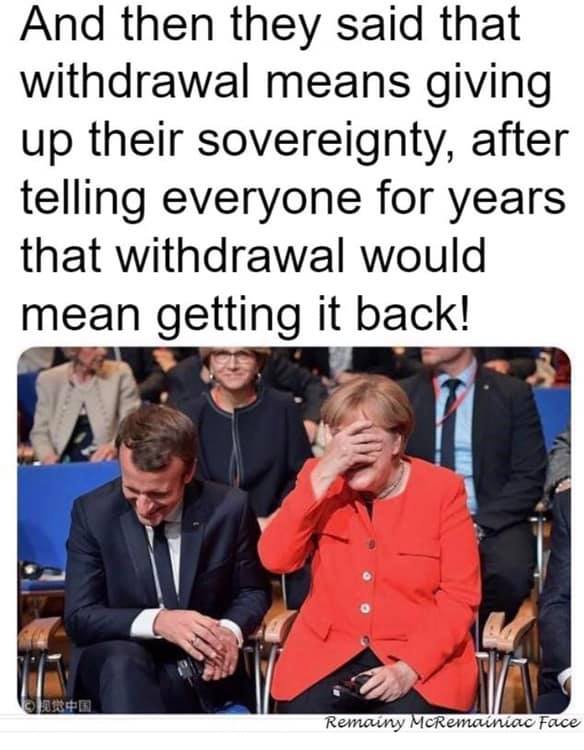 In what makes all this even more like something out of a dream where your dog has learnt to talk, MP's are genuinely flabbergasted that we haven't been able to secure a deal that is better than the one we had.
A new golden dawn where we would all be better off courtesy of the EU giving us all the good bits of the Union but keeping all those annoying laws to themselves.
I mean why wouldn't they tell the other 27 nations to lump our new golden deal or like it? We're British and we are better than everyone else, so we deserve a good deal after deserting ship, surely?
Why we are not getting a good deal is seemingly beyond many Brexit MP's who are supposed to be well-educated and have British interests in their hearts as well as their privately educated heads.
MP's who have, in the last few weeks, discovered that the Dover – Calais crossing is important for trade with Europe and that an Irish Nationalist is not going to be playing a drum on an Orange Order march any time soon.
You really couldn't make this shit up.
---
No Replies to "It's Lucky We Have Clever People Driving the Brexit Bus!"
---