Faux Moral Outrage as the Real Sinners Get Away With it!
Posted on November 12, 2018
There is a strange attachment in the UK to being morally outraged by something, just to show we really care about our society.
Last week we had palm oil, the burning of a mock Grenfell and poppies, which bring up tiresome arguments each year about how we should, or should not, show our respects to the fallen who perished in two barbaric wars, the first of which was supposed to end all wars.
Everyone's outrage towards palm oil started with the revelation that filtered from the world of media that Iceland (the supermarket not the country) had been given the news that their Christmas advert had been banned for political reasons.
Everyone was outraged, in fact so outraged, they shared the advert on Facebook to show how much they cared about chimpanzees. If that wasn't enough, during the same week a group of racist plebs burnt a replica Grenfell and got themselves arrested for a public order offence.
The burning of the mock Grenfell went viral, so you must assume that the misery these morons will endure will make a public order offence look like a picnic. With public shaming via social media punishment enough, it could be argued that the police might be doing better things than dealing with cretins…like finding out who was responsible for the actual Grenfell fire, courtesy of corporate manslaughter perhaps?
We could have a situation where a group of sad case dickheads get banged up for having a bonfire in their garden, whilst the people responsible for the actual Grenfell fire, escape the net. Mad isn't it?
Then there is poppies and the shaming and death threats aimed at a professional footballer (James McLean) who comes from a council estate in Derry, Northern Ireland. This estate was where 13 civilians were killed by British soldiers in biblical cock up during the awful period of 'Troubles' in Northern Ireland and McLean refuses to wear a poppy because of that. Fair enough, at least he has a justifiable reason behind his actions.
Football does a hell of a lot to remember the great fallen, but it does seem to get more and more ostentatious with every passing year. The display before the Manchester Derby yesterday was overtly grandiose and I couldn't help but wonder if it would have been more appropriate to hold a dignified two minutes of silence and give the money to the RBL instead.
Remembrance shouldn't be a competition to see who cares the most, or an opportunity to demonise former enemies or pacifists. It really was a bad move by football clubs to bring in shirts embroidered with poppies, as it has not allowed individuals to keep their political beliefs to themselves, whether we agree with them or not.
Personally speaking I can see constructive arguments for and against most of what I have mentioned above, although I can't see one in banning an advert that might provoke positive thoughts towards doing something about the environment and the natural world. That said Iceland has been the winner, so maybe they planned it all along?
However, for me, one of the biggest issues of the weekend came from an article in The Guardian newspaper regarding the ideology that is allegedly entrenched in the Rees Mogg family and has been adopted by Jacob, the son of William, a champion of disaster capitalism.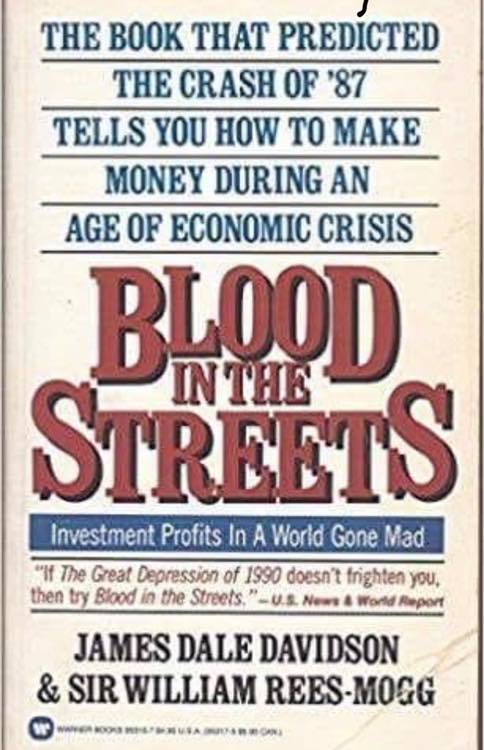 The Rees Mogg ideology has been labelled as one of chaos caused by economic uncertainty, encouraging tax avoidance, deregulation of workers rights and red tape with regards to health & safety and the environment. Jacob Rees Mogg's company, Somerset Capital Management, has been the subject of repeated allegations, including receiving a £60 million investment from a Russian bank that has been targeted by EU legislation.
Expressing moral outrage about a cardboard Grenfell, who should wear a poppy and palm oil is all very well but to do so whilst ignoring the behaviour of one of the champions of Brexit who has relevant business interests outside his salaried position as an MP, is naïve in the extreme. We are talking about a serving MP who will allegedly profit from deregulation and economic chaos if Britain collapse into a 'No Deal' Brexit scenario.
There's a proper moral outrage if you want one but no one appears interested.
Britain is standing at the edge of a cliff yet we are arguing over moral trivialities rather than something that a resigning Conservative MP (Jo Johnson) has described as Britain's worst crisis since World War II. He has said what other MP's have been muttering but are too scared to say it.
We need to wake up and get our moral compasses sorted out!
Read The Guardian article here.
*Apology. Last week, in error, I named Field Marshall Haig, General Hague. May I apologise to former Conservative leader, William Hague, and the family of Field Marshall Haig ('The Butcher of La Somme') for any distress I may have caused. 
---
No Replies to "Faux Moral Outrage as the Real Sinners Get Away With it!"
---