The Economic and Psychological Effects of Losing Sport!
Posted on March 16, 2020
I will always remember with fondness the Olympics in 2012. There was one Saturday morning where a couple of girls won gold in a kayak/rowing type event I knew little about. I sat in awe as they were roared to victory by thousands of people on the riverbank. I confess I did shed a tear of happiness when seeing their joy as they received their medals.
I recalled similar events in Beijing 4 years earlier. The heats had the occasional passer by looking on out of curiosity and that was about it. It was a moment in life when I realised that the British public would support the world tiddlywinks championships if it were hosted here.
The Social Aspect
Sport of all kinds is a recreational and sociable hobby that is a massive part of life for so many people. When I was a season ticket holder at Reading FC, it was as much to see my friends for a pint as it was to watch the football. When I play cricket, it is because I enjoy the company of the people as much as playing.
Yesterday, I walked the dog at Down Grange in Basingstoke and the stand was full of people watching Under 13's rugby. They knew it could be the last day of their normal weekend enjoyment, so they came out in numbers. Across the way, there were a group of men playing frisbee golf before going for a pint.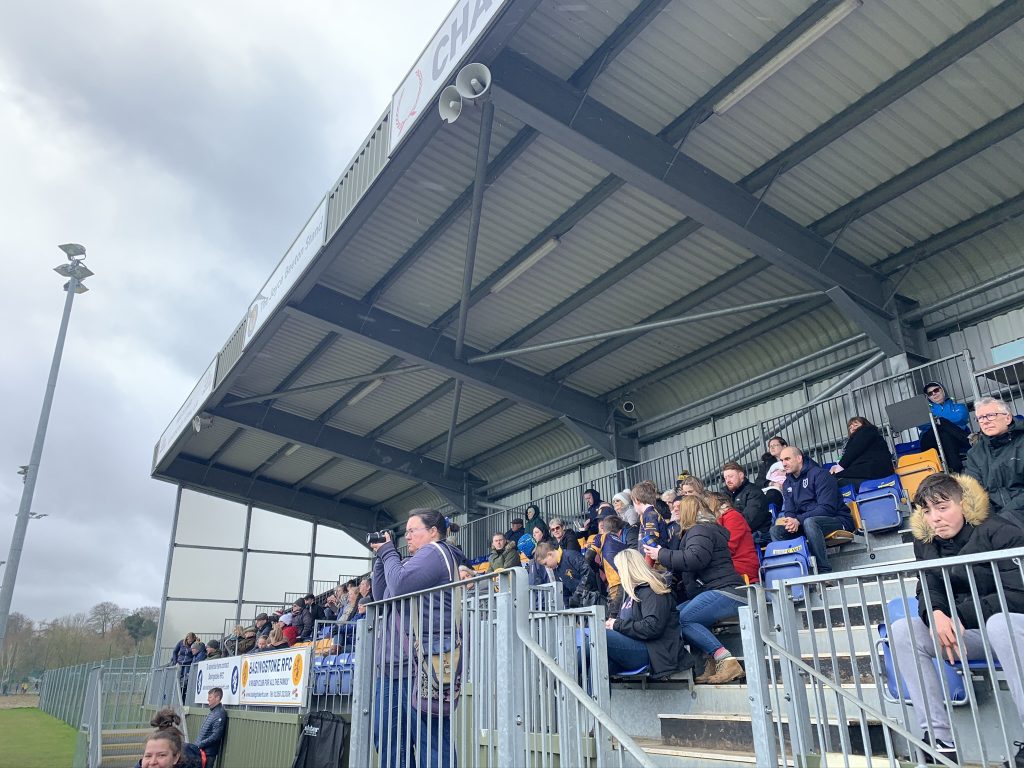 Sport is not for all and I get that, but for many people, it is part of their life and part of an economy that will be in bits without it. Clothing and equipment shops, independent fast food outlets, cafes and restaurants, pubs, bars and turnstile takings all keeping the whole show on the road and supplying jobs for students and temporary workers.
Economy & Well Being
I spoke to a woman today whose son runs a fly-fishing business in Scotland. He is laying off bar, restaurant and river keeping staff. He will probably shut down because 80% of his clients are foreign. Brexit was already hurting his bookings; Coronavirus is the straw breaking the back of the camel.
For those who love sport and the socialising that comes with it, their lives are about to change, possibly forever. Many people will be losing employment or faced with a situation where they will be confined to working from home for the foreseeable future. They are the lucky ones. Others will be on statutory sick pay or enforced unpaid leave.
Coronavirus is about to have a huge impact on people and recreational sport has no choice but to adhere to an immediate future that looks dystopian. Public health must become first, no one will deny that.
However, the economic and psychological impact on people could be even worse than the virus itself.
Brexit suddenly seems like a picnic.
---
No Replies to "The Economic and Psychological Effects of Losing Sport!"
---