Frank Bough – Presenter, Gentleman, Lover of Cocaine and Dungeons!
Posted on October 26, 2020
If I were doing a eulogy at Frank Bough's funeral, I would start by saying, "Frank…he wasn't perfect". However, any of you reading this and you are of my age group, the death of people like Frank Bough, is another little part of your childhood removed.
Bough was in his pomp in the days when there were only three channels on TV and there were no home computers or mobile devices. It was books, comics or TV, and Frank Bough was a major part of TV. This was especially the case if you liked sport and if (like me) you lived in a house where ITV was for thick types. This meant that in reality, there were only two channels.
From Sport to Current Affairs
Bough easily transferred from sport over to current affairs (Nationwide) and then, in 1983, he got the plumb job. This was when TV made a dramatic move from a screen test picture, to Breakfast television. The BBC executives stayed up long into the night deciding on a name for this ground-breaking new show, eventually coming up with 'Breakfast Time'.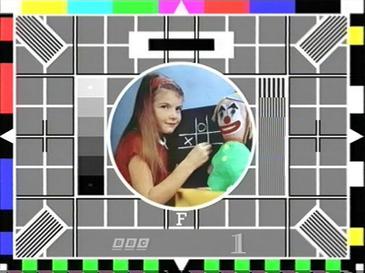 It was all very exciting for me because at the time (1983) I was doing a paper round. This meant I could get up early, do my round and get back in time for Frank, Selina (Scott), The Green Goddess (ironic name) Russell Grant and Francis Wilson with his 'Window on the Weather'.
It was a load of old shite really, but at the time, the thrill of having television at that time of the morning, was ludicrously exciting. I loved the opening tune; it made me feel alive, despite the ongoing threat of a nuclear winter if the AWE blew up.
The Downfall
It all went wrong for Frank in 1988. This is when he foolishly agreed to do a tabloid newspaper interview in advance of being outed for using cocaine and prostitutes. Frank was given the tin tack. He returned and did a bit for SKY Sports and LWT (London Weekend Television) gave him a start presenting the news and the 1991 Rugby World Cup. However, in 1992 he got caught attending a dungeon orgy (as you do) and to use a couple of colloquialisms, the fat lady stopped singing and it was Goodnight Vienna*.
What always troubled me about Bough's demise, is that he never actually did anything wrong at work. It's not like he came on 'Breakfast Time' and said, "Hey Selina baby, can you handover to Francis…I've been on the hookers and nose candy all night and my heart's beating like a fucked clock".
If I had been Frank, I would have turned supergrass and gone to the disciplinary saying, "Okay I'm bad, but I suggest you focus on Jimmy Savile…'Jim'll Fix it'? More like Jim'll Fuck it!". Of course, had he done, Savile would have sued him to oblivion. Unlike Frank Bough, the establishment had Savile's back.
Remembering Frank
So, I will choose to remember Frank Bough as a polished presenter who was part of my Saturday afternoons and paper round mornings. The mornings would be football training with Baughurst Boys and the afternoons would be Grandstand.
This was a time when all the football games still started at 3:00 PM. The highlight would be the teleprinter, especially when a team scored more than six and 7 went in brackets (Seven) as if to emphasise a good shoeing. I don't miss those days as I am not one for faux nostalgia, but I have fond memories of them.
RIP Frank Bough. Presenter. Gentleman. Fan of Cocaine and Dungeons.
*I looked up 'Goodnight Vienna' to check I was using it in the right context, and I had to laugh at the first example I found.
"Jack stood on the landmine and it was Goodnight Vienna".
---
No Replies to "Frank Bough - Presenter, Gentleman, Lover of Cocaine and Dungeons!"
---