Corruption is the Issue, Not Second Jobs
Posted on November 19, 2021
I keep hearing MP's and journalists debating what should happen to stop sleaze in parliament. This of course, is after the recent row over the Tories trying to ringfence Owen Paterson. Paterson was getting paid by two companies who were winning government contracts. This was clearly wrong, and he should have been sacked.

In the end, he resigned, deciding that the cruel world of politics was too much. Then, shortly after, it was revealed that MP and lawyer, Geoffrey Cox, was working on behalf of another country. He was defending them against corruption allegations brought forward by his own government. Bent as a Rees-Mogg tax return.
Drawing Lines
Right there, you have two examples of what must stop. Yet there seems to be a problem drawing the line between second jobs and corruption. I must be missing something as I can't see what is so complicated. The problem isn't with second jobs, it is what the second jobs are. If an MP writes a book or gives legal advice on non-government issues, who cares?
If second jobs are not influencing government policy, they aren't different to a member of the public carrying out another job to boost income. Doing those jobs in constituency offices paid by the taxpayer is another matter. If that is proved, the person doing it should be dismissed.
The biggest problem in parliament is clear. There are Tory MP's who think it is acceptable to take money from companies who they can put in line for government contracts. Randox weren't paying Owen Paterson £500k a year for any other reason than gaining an advantage when healthcare contracts were handed out. A look at the bonuses paid to CEO's of companies with Covid contracts shows the level of cash we are talking about.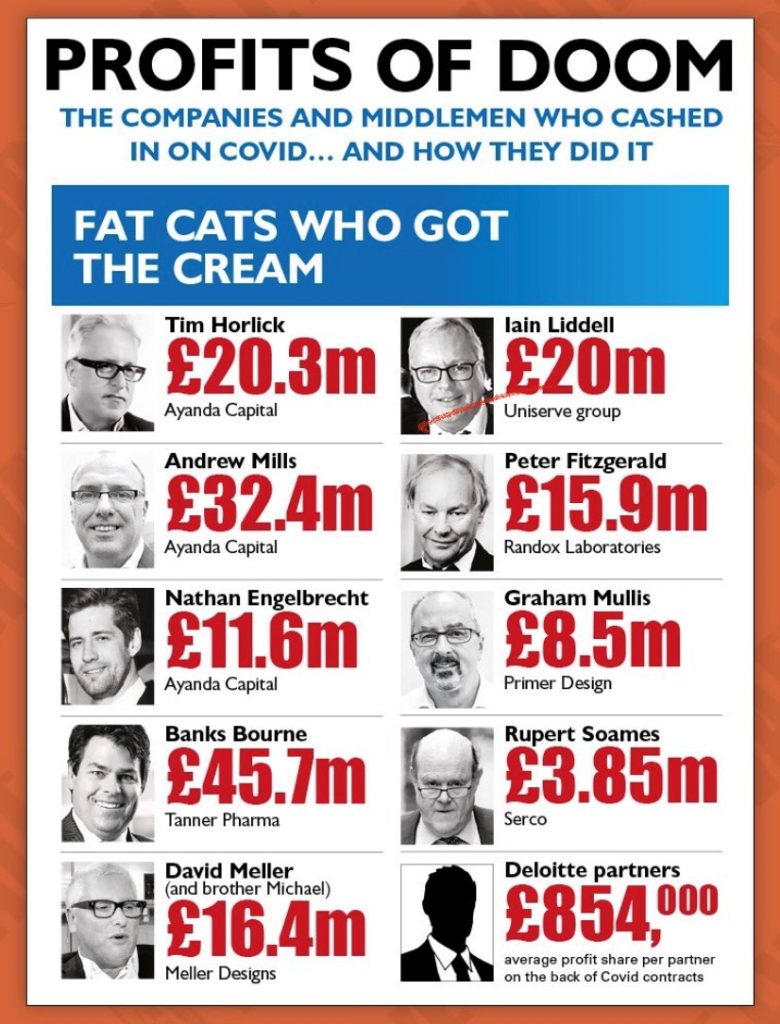 Easy Solution
The way to solve this is quite straightforward. If an MP wants to take a job as an adviser to a PLC or Limited company, that company must be removed from the government supply chain. This will eradicate a conflict of interest and suspicion surrounding companies such as Randox, Serco and many, many more.
The government supply chain can then be chosen by an independent cross-party board. Companies would have to be involved in a tender process. Any involvement with engaging MPs as advisers, would result in removal from the supply chain for, say, a decade. Any MP subsequently receiving first, second or third hand payments (e.g., via a family member) from a government contractor, would lose their seat and face criminal charges.
It is an entirely reasonable solution. Anyone who thinks otherwise is either not very bright or is a supporter of establishment corruption. It is so obvious that an MP paid by a company winning (often without tender) government contracts, is not serving parliament in the correct manner. If you want confirmation of that, check to see how long Randox pay Owen Paterson for, now he is not an MP.
This political storm has little to with second jobs, and a lot to do with industrial scale corruption.
---
No Replies to "Corruption is the Issue, Not Second Jobs"
---