The Three Cups and Stockbridge!
Posted on February 16, 2016
As it was a stunning late winters day today, Jennifer and I took a stroll in the sparkling sunshine up on Danebury Hill Fort, followed by a trip to Stockbridge High Street for some lunch.
For those of you who don't know Stockbridge, it is a conservative heartland of Hampshire on the banks of the stunning River Test, a trot stream that has its source in the tiny hamlet of Deane, near Basingstoke, and ends in the Solent, Southampton.
Along the high street are plenty of little boutiques and delicatessens that are all too willing to extract your children's inheritance in exchange for an upmarket pasty or a heather mixture coat that comes with a free license to blast away the wildlife of Hampshire at your leisure.
We opted to pop into the lovely looking pub called The Three Cups, as the menu was reasonable if not bargain basement, and it appeared that I would be allowed to enter, despite the fact I wasn't wearing burgundy slacks and a mustard jumper.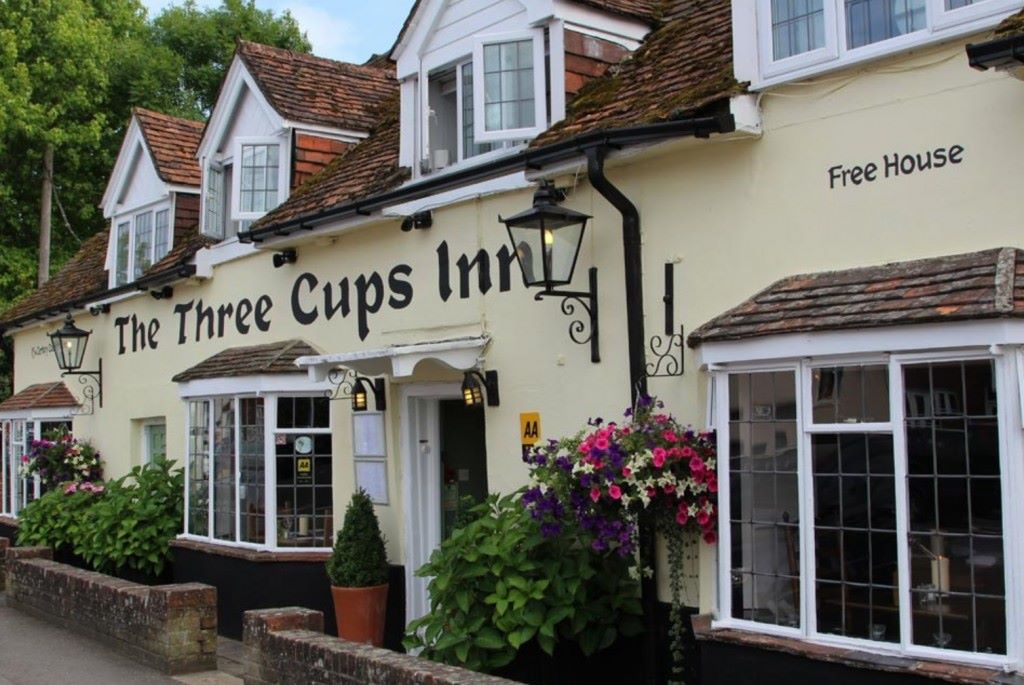 Once we were in the bar it turned into the Mary Celeste with all of bar staff apparently doing a David Blaine. Obviously, we weren't as desperate to be on the verge of calling Bob Geldof, but we were thirsty, and we were in a pub, so it wasn't like our demands were excessive.
After double checking to see if there was indeed a mustard jumper rule, we were eventually taken to a table by a charming French guy who took our drinks order but proceeded to forget he had done so, but at least we had the menus to gaze at.
When another chap (also French I think?) came to our table we informed him that we were still awaiting our drinks and thankfully they eventually arrived just twenty minutes after we had.
I ordered haddock and poached egg and Jennifer had vegetable stew which came with lovely bread and oils and both meals were tasty and well presented.
Entertainment was provided by a lady who walked into a ceiling beam with such velocity, she looked like she was impersonating Frank Bruno reeling from a Mike Tyson uppercut, as well as a pair of middle aged women both insisting it was their turn to pay.
The Staff at The Three Cups are at least consistent and it took them as long to take our money as it did serve us, which I can only put down as either being ultra laid back, or desperately short on staff numbers.
However, they are nice people and the food is fairly priced, unlike the Indian restaurant down the road where the staff are all over you like a cheap suit and the food is at best, mediocre.
You will find better Indian food in the backstreets of any provincial town, in fact, the rougher the town, the better the curry; ask anyone who has been to Slough, Birmingham or Bradford.
Still, if they want to take advantage of the pomposity of people who will happily say "Oh God yah, the Stockbridge Indian is just the best!" I can hardly blame them.
It isn't.
---
1 Reply to "The Three Cups and Stockbridge!"
McPastry

February 16, 2016 (11:21 pm)

So, should i try it?
---