The Maturing of Old Musicians!
Posted on October 7, 2016
I got chatting to a couple of chaps earlier this evening (one a school friend who I haven't spoken to since about 1984) about the band The Jam and how they split up when they were very young and so on.
Of course, one went on to be a megastar (Paul Weller) another did okay (Bruce Foxton) whilst the other faded into obscurity, proving that drummers are easy to come by, whilst songwriters aren't. 35 years on, the wounds between Weller and Buckler are still open, one is resentful, the other couldn't care less (guess which is which).
Anyway, this got me started looking through old videos on Youtube, taking me back to the days when my elder brother would go to the gigs and relay the stories back to me, one of my favourites was him and his pals being let into one of the gigs for free by the band members (somewhere in Guildford I think).
Paul Weller is still performing and has made a fortune many times over as the 'Modfather' but amid the rumours that he is a bit conceited these days, it is good to see he offers something back to his old colleagues, often working with Foxton and original band member, Steve Brookes, on album tracks.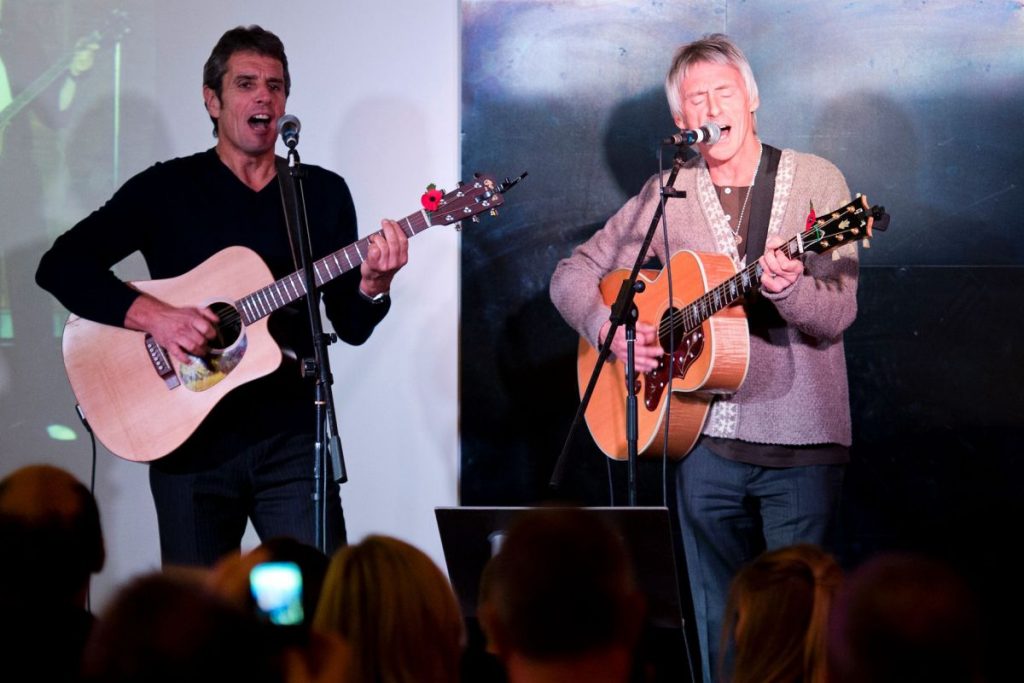 I met Steve Brookes and his wife a few years ago; he was playing at The Star in Bentworth (near Alton). He was a lovely bloke with no real remorse about leaving the band apart from saying an extra few quid would have been handy sometimes. He was still in touch with Paul Weller and they all still got together but Weller's new and very young wife had altered the dynamic slightly as Brookes was still with his original wife who was old enough to be her mother.
Rick Buckler wrote a book about his time in The Jam recently (I don't think it flew off the shelves) and it appears that he will never really get over the fact that at their absolute peak, Paul Weller smashed the gravy (or should I say Jam) train into the wall when Buckler was probably still counting the future millions the band were guaranteed…as in the title of one of the their tracks…I guess it was a bitterest pill he ever had to swallow.
Seeing these two videos on Youtube is a great insight to the evolving process of musicians.
Same song, different completely takes…I love the first one and to be honest I don't mind the recent one either.
---
No Replies to "The Maturing of Old Musicians!"
---