Here Comes the World Cup!
Posted on June 13, 2018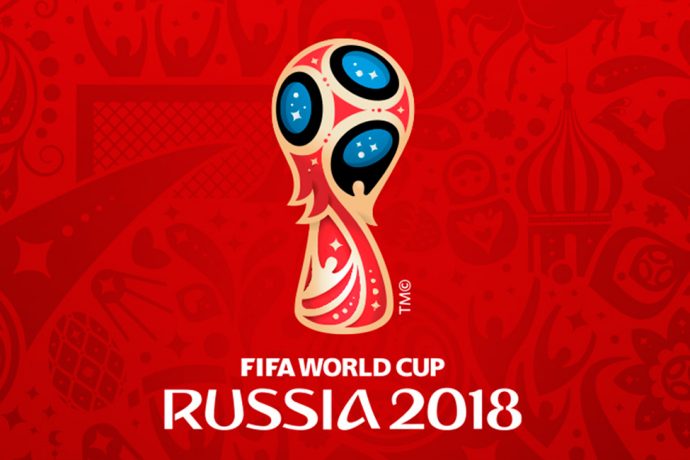 I feel like a bit of an impostor joining the World Cup bandwagon at this late stage as I have shown little or next to no interest in the qualifiers or indeed, football in general.
As Frankie Boyle said in his excellent 'Frankie Goes to Russia' documentary, "Football is now a rich man's game, with money making it as joyless as a bedtime story from Mick McCarthy".
However, I stumbled across an England game against Puerto Rico last week and became moderately enthused by what looked like a vibrant young team who seemed to know how to pass the ball to one another rather than the opposition or someone in the crowd.
It was quite apparent that whilst they were nowhere near world beaters, England were trying to play as a team rather than treating the ball as it was there mortal enemy. It was a brave new world I didn't recognise.
Credit for this must go to the manager, Gareth Southgate, who when appointed, I thought it was the worst show of inspiration since masters of self-flagellation, the Labour Party, appointed the wrong Milliband after (to coin a football term) David Cameron offered them an open goal which they ballooned over the crossbar.
Whilst this led to a referendum followed by descent into rabid populism, at least Southgate could do nothing worse than lead England to a nondescript qualification and an embarrassing exit at the hands of Paraguay, with the only consolation being misery bestowed upon those Cretxit retards associated with the FLA and the EDL.
However, after hearing various interviews with Southgate, I can't help but like the chap. He comes across as modern thinking, humble, and realistic of England's prospects. This is something that the players seem to have bought into, with little pre-tournament jingoism or controversy surrounding the team apart from when The Sun newspaper decided they could make a moral judgement on the tattoo choice of Raheem Sterling.
Hacking phones and ownership tax avoidance, good. Tattoo on leg, bad.
To add to the optimism, it is unlikely that many of the nationalist thugs who support England will travel. This is due to cost, fear of getting picked on by bigger, fitter thugs, and the inability to fill out a visa form. Part of me would like to see these morons get a good kicking but, it is probably better they don't travel.
So, what of England's chances?
In my opinion, they don't have much of a chance, mainly due to the quality of other teams in the tournament. If there was just one stand out team, there would be hope but there are seven or eight teams of a high standard, so to get past the quarter final stage would be an outstanding effort. England still appear bereft of a game changing flair player and as ever, they look like they have a good calamity in them.
However, I don't really care that much. I will support England when they play but as I have got older, I am no longer particularly interested in patriotism in sport, preferring to just watch it at the highest level, whoever might be playing. This is quite a relief, as there was a time when an England defeat (always desperately calamitous) made me so miserable for days afterwards, I would childishly refuse to watch the rest of the tournament.
I can remember during France '98 the weather in England was trapped under the jet stream with a succession of low pressures spinning across the country making it grey and wet. England thought they had beaten Argentina with a Sol Campbell header but it was disallowed, and Argentina won on penalties. I woke up the next day with a hangover and drove to work with lead grey skies overhead. It was horrible.
After 2006, when England went to Germany as 'Golden Generation' superstars and came home after another penalty shoot-out disaster, my appetite for international football was on the wane. My enthusiasm would never return, especially as corruption and gangsters engulfed FIFA, with Qatar inexplicably becoming the hosts in 2022.
I didn't watch one of the England qualifiers, probably because they were pedestrian affairs against teams with a population of about 100 featuring a postman in goal and a quantity surveyor who once played for Halifax Town up front. There was a time when you had to beat nations like Italy or Holland to qualify, now it is teams from obscure footballing backwaters, such as Scotland.
Despite this, I am looking forward to the World Cup. Russia might have paid for it in hard cash and barrels of oil but at least their citizens have a genuine love for the game, unlike Qatar, who have about as many citizens as Basingstoke and don't even know what football is. To prove this was not an act of financial corruption but a way of reaching out to all corners of the footballing globe, FIFA would have to offer the 2030 tournament to The Shetland Islands.
I am looking forward to The World Cup because I like football played at a high level and there is always a team that hits form and surprises everyone, or a player who emerges to become a genuine world star. For England, I would genuinely like it to be Raheem Sterling as The Sun have already lined him up as their scapegoat for the morons to savage when it all goes wrong.
Gareth Southgate is making a point of saying he wants his team to play with flair and to entertain the fans. For at least a decade this ideology has been alien territory for teams featuring players (much to the curiosity of other nations) that believed if their house had been featured in OK magazine, they had made the grade as superstars. This left England caught in a Premier League bubble where they thought they were better than reality ever suggested.
I can clearly remember a conversation I had with a German chap in Munich during the 2006 World Cup. He said the following words. "In England you can a become a star before you have achieved, in Germany, you are nothing until you win something, then you are a hero". 
It was a perfect summary of British culture during a period when even the economy was based on bullshit. When Wayne Rooney turned up at that 2006 tournament saying, "The big man has arrived" you could almost predict where it was all going to end up.
At least this time, England arrive without preposterous expectations, without an army of chair throwing morons and without one overrated player where all their hopes rest.
I'm almost certain England won't win the World Cup, but I have a feeling it might be more enjoyable than I could have ever imagined when Sam Allardyce took the job and the brown envelopes that came with it.
An England team at a World Cup with Sam Allardyce as manager…it doesn't bare thinking about does it?
---
No Replies to "Here Comes the World Cup!"
---