Beefy to Bash the Aussies!
Posted on August 26, 2021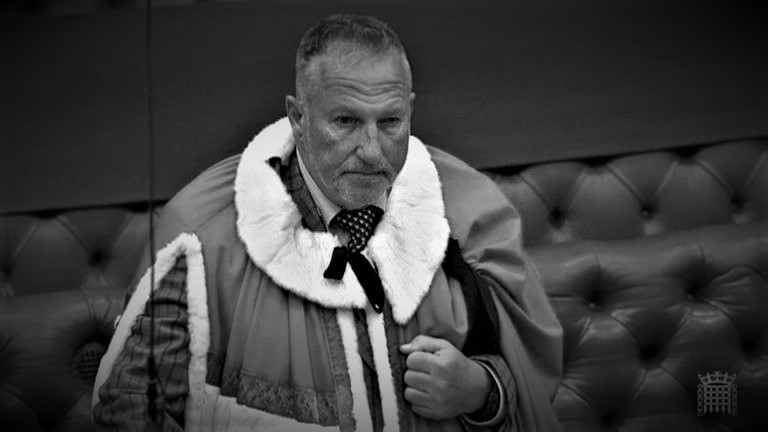 I don't know if making Ian Botham a trade envoy was a distraction tactic or not. It is hard to know anything when Liz Truss makes a statement, because she is such a catastrophic imbecile. Some are saying it was just a token appointment released into the MSM to cause distraction from the shitstorm in Afghanistan. Maybe?
Support Base
What I do know is that Botham is an appointment entirely in keeping with the far-right conservative support base. Botham is an outspoken bully boy, who has all the markings of someone who despises political correctness and loves a bit of Jim Davidson and Jethro. He is from another time, but he is handy as he represents a fair portion of over 50's voters.
In a way, as a cricket fan, it is a little sad for me. As a swashbuckling young man, Botham was something of a comic book hero. He rescued his county and national team from the jaws of defeat on countless occasions. He certainly got children of my generation interested in a game that still belonged to public schoolboys (still does to a large extent).
As the years passed, I started disliking Botham. He was a self-publicist who perpetually laughed at his own jokes, particularly on 'A Question of Sport'. As a youngster, I quite liked that programme (there were only three channels then, mind you) but Botham made me stop watching it. I thought he was an unfunny prick.
The Forgotten Heroes of '81
The other thing that really annoys the shit out of me, is the myth that the 1981 Ashes Series, was one that Botham won on his own. Botham, standing alone whilst all his teammates collapsed around him. Botham would never let the truth get in the way of an ageing myth, so on it goes. A myth that somehow ended up with him being made a Lord and now a trade envoy.
Of course, it was Botham's thunderous unbeaten 149 at Headingly that allowed England to avoid an innings defeat. It was an innings that gave his team a paltry lead of 130. However, without a defiant 54 from Graham Dilley and 29 from tail ender, Chris Old, England would have lost. When they did roll out Australia for 111, it was Bob Willis, like a man possessed (and at boiling point after being labelled too old) who blitzed Australia, taking 8 wickets.


It is a shame sporting or popular culture heroes are often a let-down in real life, but it should be no real surprise. What made Botham so brilliant as a cricketer, was his arrogance and belief that he was better than anyone else. In a way, it is not even his fault he has been made a Lord and a Trade Envoy; it is more the fault of the clowns engaging him and using him to appeal to a certain demographic.
Belief in One's Own greatness
Because of Botham's unstinting belief in his own greatness, he won't realised he is being used. He will genuinely believe that he is an excellent representative in The House of Lords and will be a class act as an envoy. Any trade dispute with Australia and the 'BEEFY BASHES THE AUSSIES…AGAIN!' headlines, will be splashed over The Sun newspaper. Botham might not realise it, but if it backfires, Truss and her mob will drop him like a stone, and he will be subjected to the same ridicule as Laurence Fox and Katie Hopkins. Beefy will be Gammon.
What is almost as depressing as it is comical, is this. The people lauding the appointment of Botham, are the same people who said that Marcus Rashford should stick to football and keep politics out of sport. One rule for a 1981 Ashes hero and pitifully unfunny, A Question of Sport, captain, another for a young chap pressing for children in poverty to be properly fed.
What next…Peter Shilton as Home Secretary followed by a Liz Truss tweet, saying, 'YOUR COUNTRY IN SAFE HANDS!"

I might apply to be the Tory Press Officer.
---
No Replies to "Beefy to Bash the Aussies!"
---