A Trip to Riga, Latvia!
Posted on July 3, 2018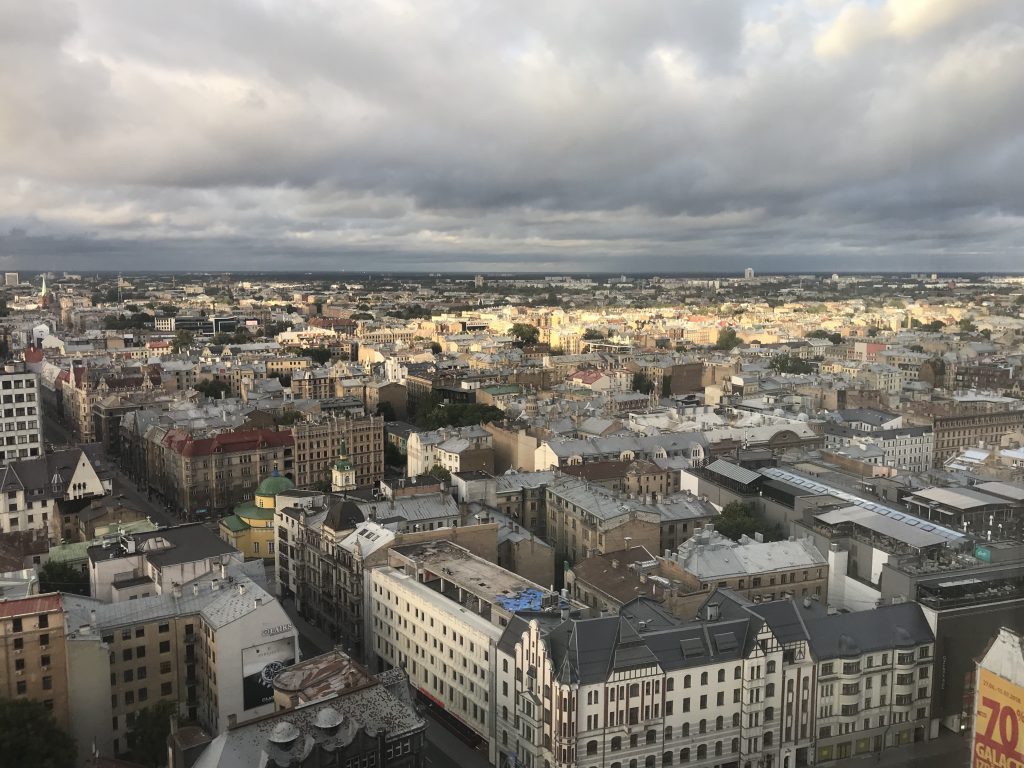 I learnt two things about 'City Breaks' last weekend, the first being that they are great fun, the second being that they are very also tiring once you pass 50.
Five of us left Gatwick on Thursday not quite knowing what to expect, except a cooler temperature in Riga than that of the recent heatwave that is set to last until the kids break up for their summer holidays.
As the organiser in chief of this latest 50th Birthday bash our approach to the hotel was a nervous one through some derelict back streets, leading me to imagine a weekend of merciless piss taking courtesy of shit accommodation miles from the city centre.
However, it was with much relief that the hotel was nice, with the centre (the old town) turning out to be just a few yards away from the hotel. We agreed to shower and change at once, then go out and explore the town, get a few drinks and watch a bit of football.
The town was a lot livelier than the England v Belgium game where both teams were attempting to lose and with that typical kind of first night enthusiasm, we all got a bit too drunk for our liking, with the local beer going going down well but also carrying an after taste that spelt trouble. I like drinking but I hate hangovers these days as they send me in to a state of paranoia that combines a heady mix of hypochondria and impending economic doom.
I awoke on Friday morning with nothing more serious than a migraine in my left eye that was eased by an overdose of paracetamol, leaving me in a good enough state to go exploring, albeit with the ongoing risk of getting flattened by a bus or an electric tram.
We meandered out of the Old Town to the tougher suburbs and market areas that were full of intrigue and the kind of grey hopelessness that was fitting of the images of the former Eastern Bloc that are entrenched in my mind's eye. The heavy grey clouds and cool breeze were a perfect combination in this part of Riga, with our long walk culminating at the holocaust museum.
This was a visit that was both interesting and harrowing in equal measure and was to me, a reminder of the dangers of just sitting back and watching nationalism unfold, hoping it is just a passing phase. What shook me most of all was the wall that listed all the names of those who were murdered (24,000) by the Nazis and from what German town they were taken from. It is a museum that is honest and to the point, so if you go there, prepare to be upset.
When the Nazis were finally ousted, Latvia's luck didn't change much. The Communists moved in and gave the people the option of either voting to join The Soviet Union or receiving a bullet to the back of the head. The Communists won, with the result being announced in Moscow 12 hours before polling was complete.
From there we headed back to the more progressive areas of Riga where the more affluent younger folk drink and eat in the bustling restaurants and bars and shop in small designer outlets and a glass retail centre that could easily be in in any provincial town in southern England. As day turned into night, we enjoyed good food and drink in what appeared to be a safe and friendly town where our only interruption came via a local rep who said to me "Hey Brighton Boy, do you want a dwarf with a big black cock!" 
I declined this kind offer but the man in question was to become something of a highlight of the weekend, popping up out of nowhere, saying things like "Hey wanking England boys do you want to get fucked up big time!" At one point he came and sat with us at an outside bar in the afternoon sun and gave us an interesting insight into the minds of Latvian people before guiding us to a restaurant that, despite the backhander he obviously received, was excellent.
Another place we visited for drinks was the Radisson Hotel sky bar.  This venue has incredible views of the city of Riga and was full of people, both male and female, who seemed to be reaping the benefits of escaping the Soviet Union and embracing Capitalism. That's what you notice in Riga, an older generation terrified of a life without the consistency that Communism offered them, and a post 1991 generation taking advantage of free markets.
Our final day was spent wandering around the parks, restaurants and shops where everyone was taking advantage of a cool but sunny afternoon and generally doing what city folk do, shopping, eating, watching street entertainment and having a drink in the cafes and bars. It seemed a thousand miles away from the grey desperation of the outskirts of town, where life is still tough and the remnants of Communism grimly hang on.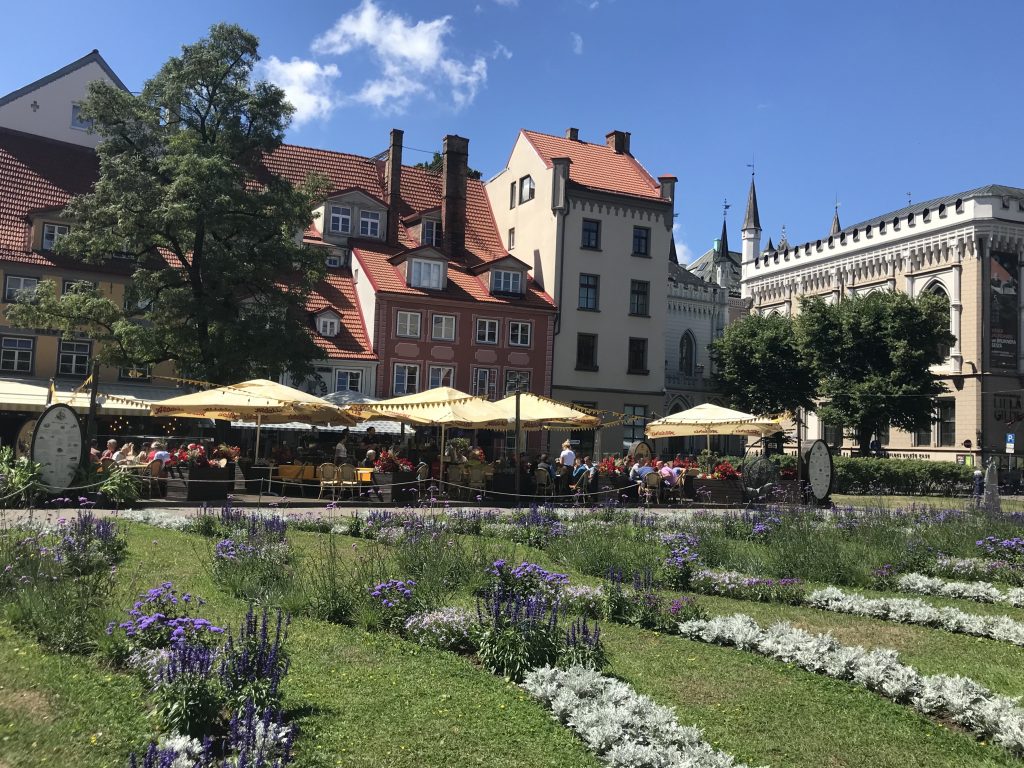 What I learnt from Riga is that whether it comes from the far right or the far left, totalitarianism and nationalism always ends in death and misery. However, as you can see with the vast contrast in the fortunes of Latvian people, aggressive capitalism is hardly the utopian ideology some portray it to be.
However, I also worked out that that it is better than being shot in the head, so it will have to do until someone comes up with a better plan.
So, for what it's worth, I would highly recommend Latvia, it is an interesting place, historically and culturally. I was lucky as I went with 4 chaps I have known for a long time (3 of them for 40 years or more) who all carried the same inquisitive nature, along with the need to have a break from the rigours of life, get tucked into a few beers and indulge in fading laddism.
If you are interested, see all the pics below.
---
No Replies to "A Trip to Riga, Latvia!"
---